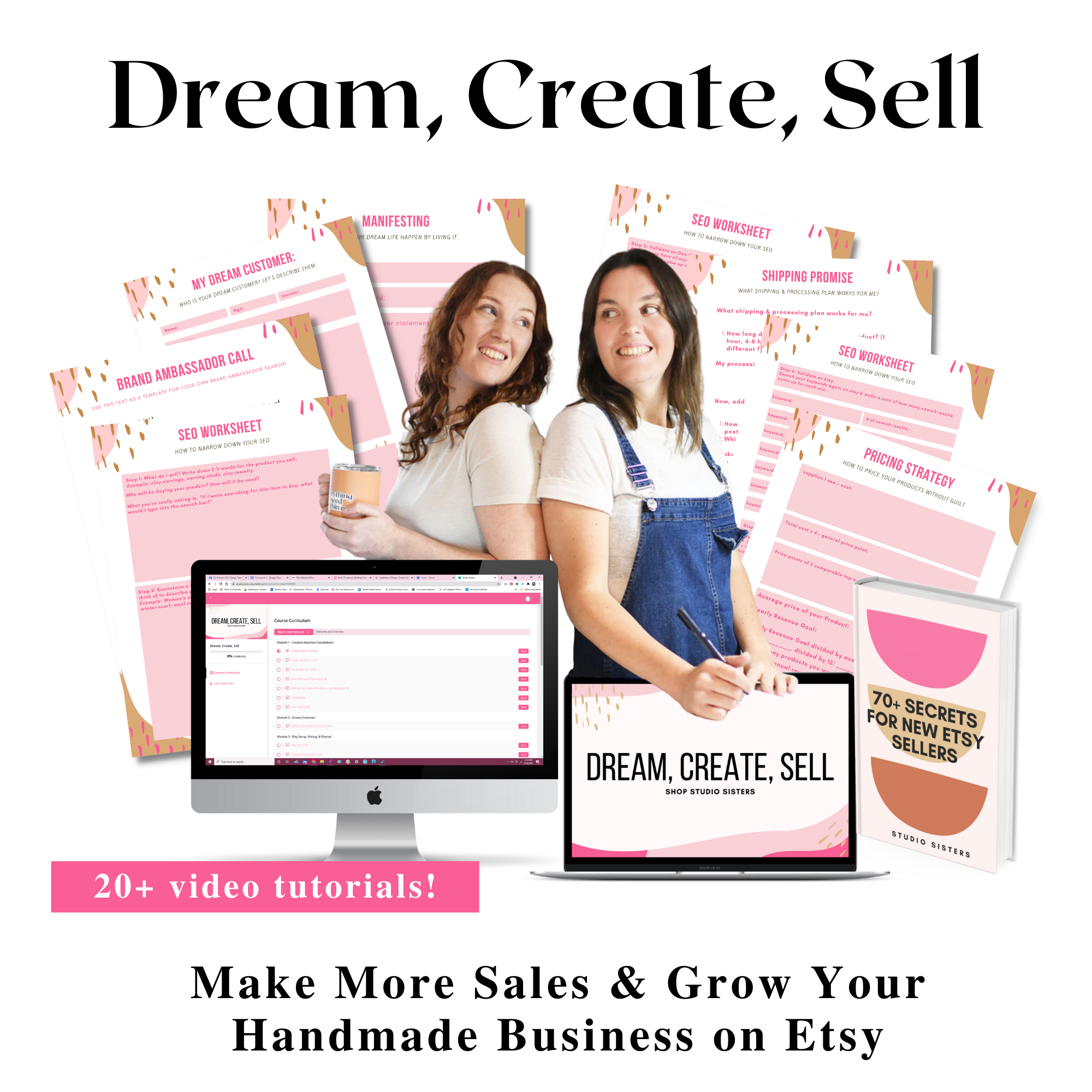 ✨
Get our best-selling course for Etsy Sellers, Dream Create Sell, where etsy sellers join and make 3-4 Figure+ months in just 6 months of being in our program…

✨




PLUS
The Creative Reel Mini Course 
A 14 day product reel mini course to help you:
1. LEARN reel techniques beyond product "process" videos
2. CREATE reel videos that *actually* sell your work
*without ever having to dance, make funny videos, or show your face (unless you want to)*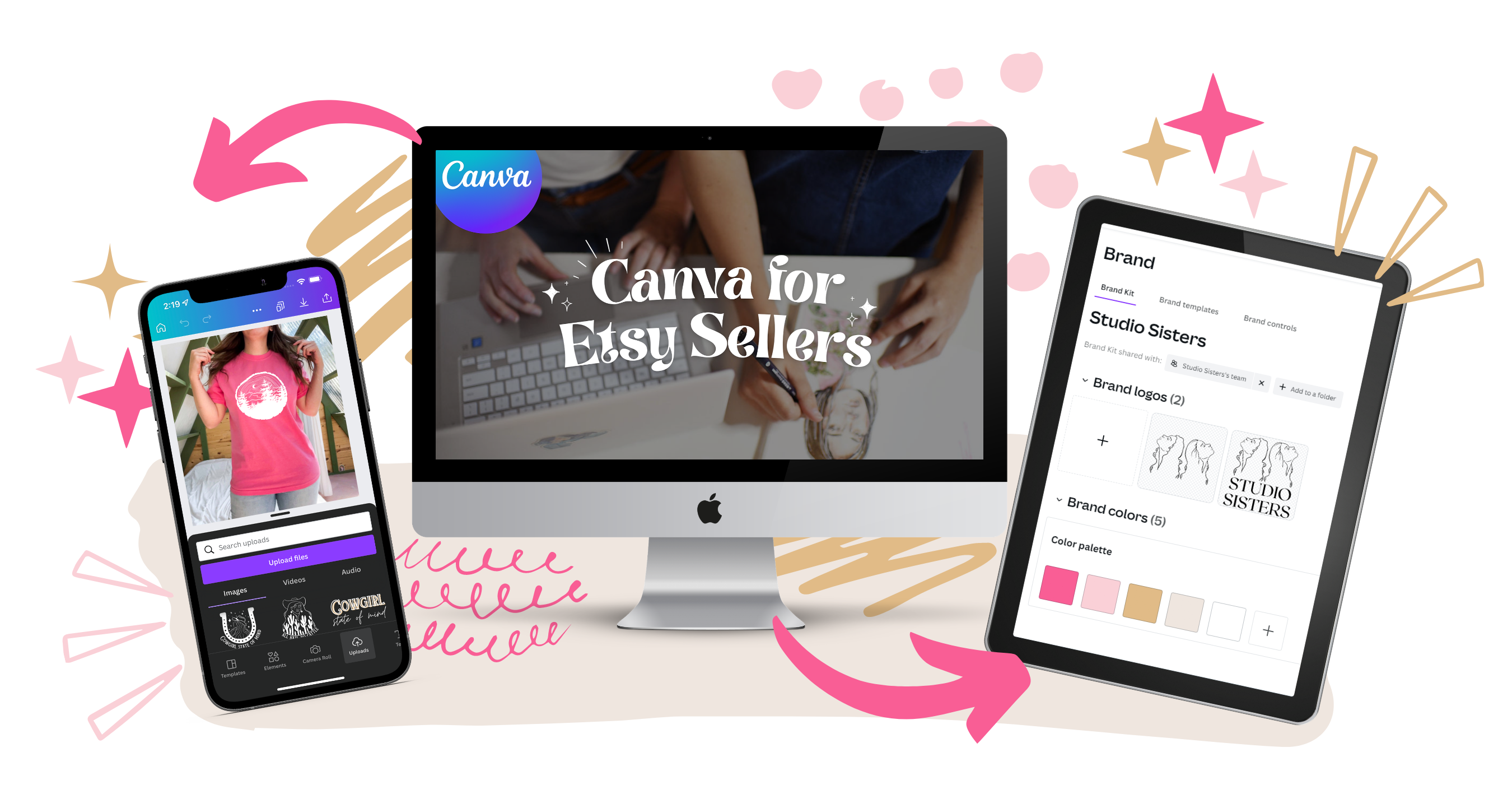 Canva for Etsy Sellers Mini Course*

This is the ONLY Canva course for Etsy sellers on how to create marketing & branding materials for physical products sellers.
We can teach you how to use Canva to build a consistent brand on Etsy AND also on social media…

…without you having to be a graphic designer

…and without being a tech-y person
So you can make more Etsy sales!


Email Marketing for Etsy Sellers*

Building an Email List is one of the most effective ways you can generate sales for your Etsy shop, without paid ads, without constantly being on social media, without a TON of extra time on your part.
Here's what you'll learn in Email Marketing For Etsy Sellers & kickstart your sales:
How to Start a List
How to Grow Your Email List
How to Integrate Your List with Etsy
How to Actually SELL in emails (AKA what to send your list)
How to build & nurture your community ( & create repeat buyers)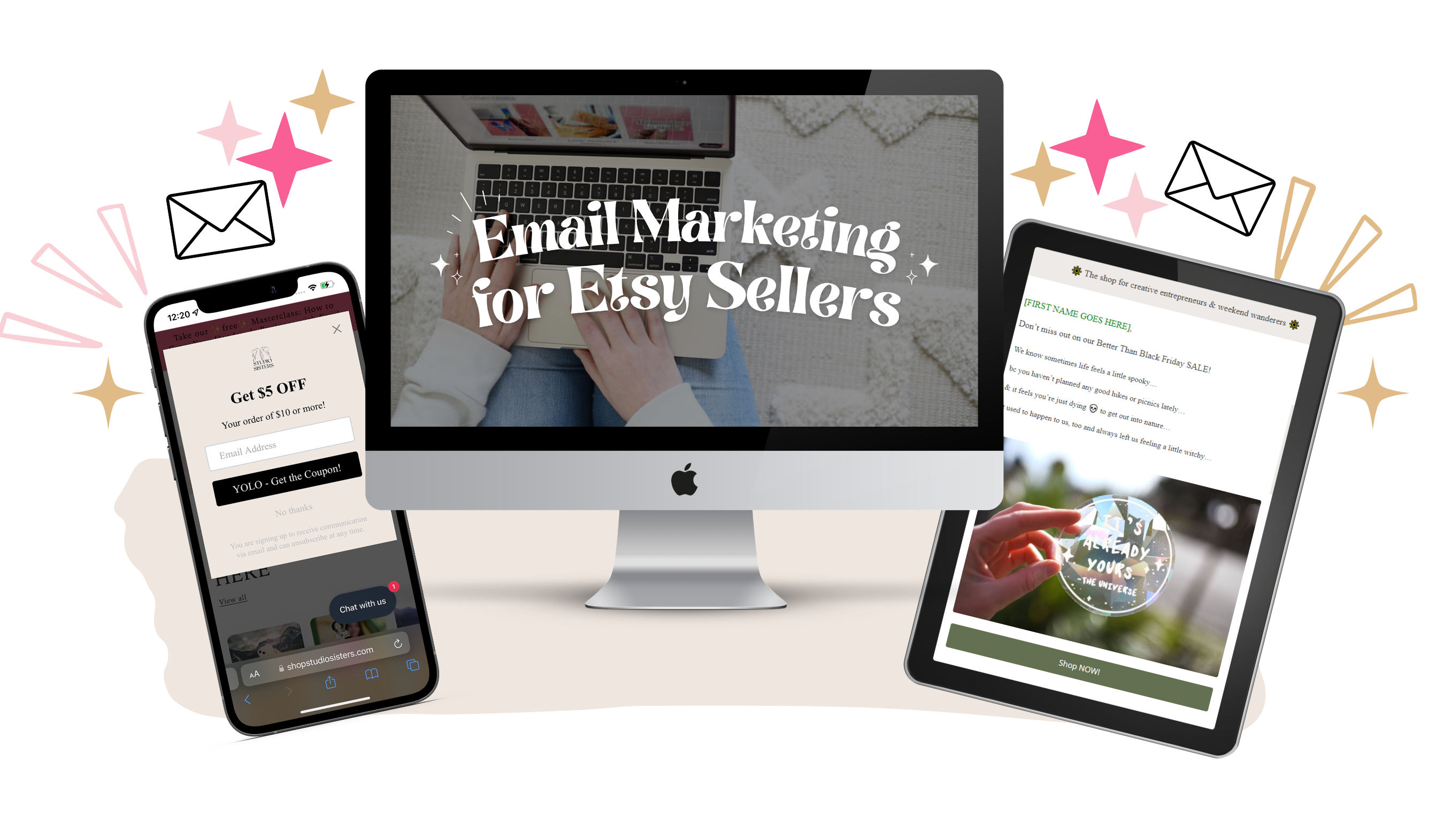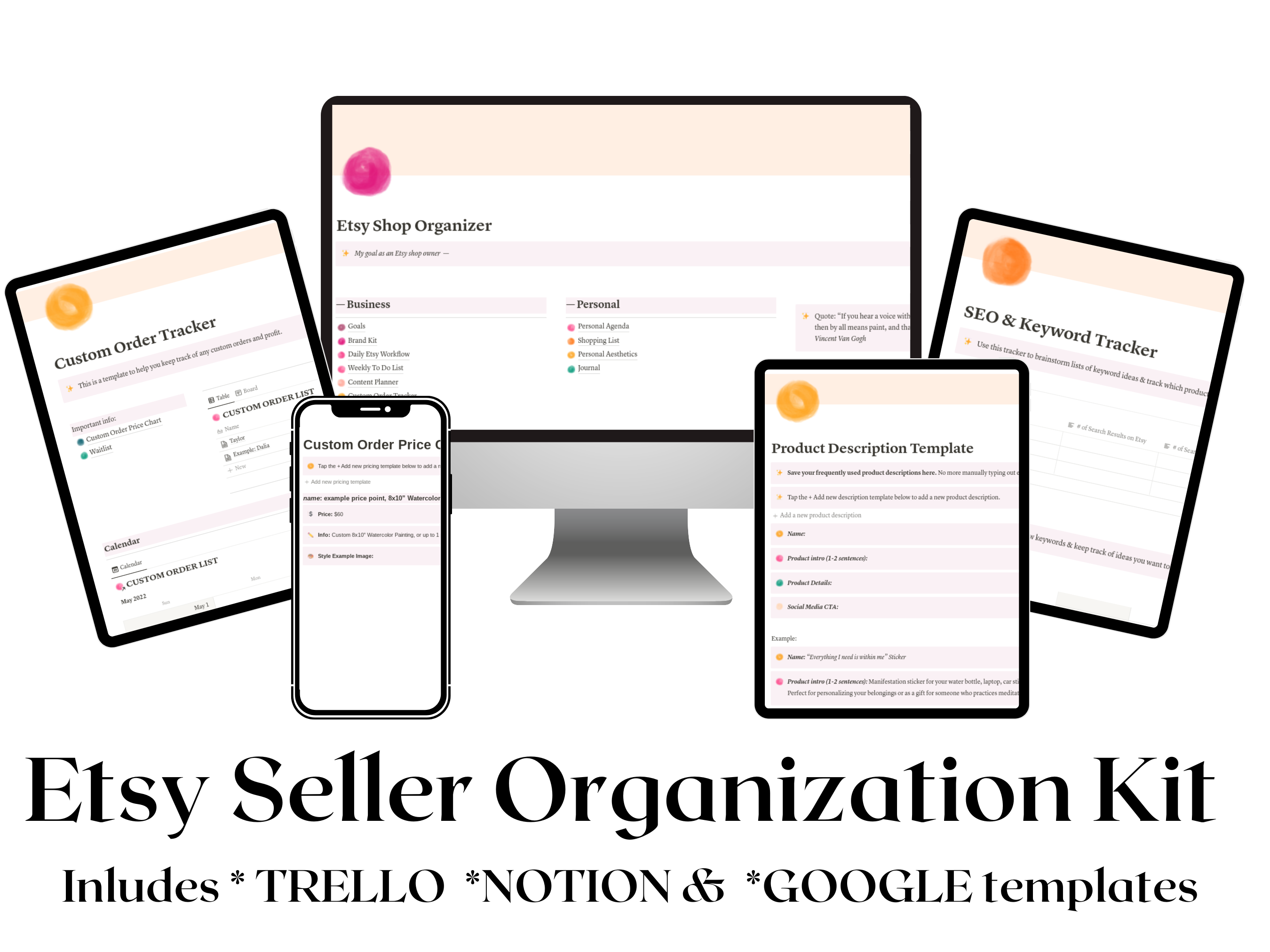 Etsy Seller Organization Kit*

The ultimate & easy digital planner kit for Etsy shop owners, created by a top 0.01%-globally ranked Etsy seller. Organize all parts of your Etsy shop to help you achieve your goals and stop feeling disorganized and digitally cluttered!
Includes 3 Versions of all organization templates: Notion, Trello, & Google Spreadsheets!
Sections include:

-Planning (daily, weekly, monthly, planning)
-SEO & Keyword Tracker
-Daily workflow/ to do list with check boxes
-Product Description Template
-Custom Order Tracker
-Product Price Charts
-Content Calendar & Planner
-Supply List
-Business Brand Kit
-Business Brainstorm Board
-Long Term Goals
-Mood Board/Personal Aesthetic

*Canva for Etsy Sellers, Email Marketing for Etsy Sellers, and the Etsy Seller Organization Kit are on pre-sale at a crazy good discount! All of these extras will be released to you on December 26!

And oh my gosh, we're not even done YET.

HERE'S EVERYTHING WE'RE THROWING IN FOR FREE :

But these BONUSES are TODAY-ONLY!

And here's how it works. We have a BONUS countdown.
Enroll on the first day (Black Friday)? Get EVERY bonus included!
Each day, one of the bonuses expires.
So don't wait!